Perancangan Pelatihan Online Microsoft Excel untuk Siswa SMK Nurul Jadid Batam Penulis
Keywords:
Digital, Microsoft Excel, Pelatihan
Abstract
Community Service is a medium to bridge the world of education with the community, where universities are faced with a condition how to make citizens able to face challenges further ahead in the current digital era. Based on the application letter that has been submitted by SMK Nurul Jadid Batam, as one of the Community Service (PKM) activities. The introduction of Microsoft Excel training is very important given to students of SMK Nurul Jadid Batam. The provision of training for the introduction of Microsoft Excel is so that students have the relevant theories and abilities to foster interest and talent in the computer field, apart from the provisions obtained from school.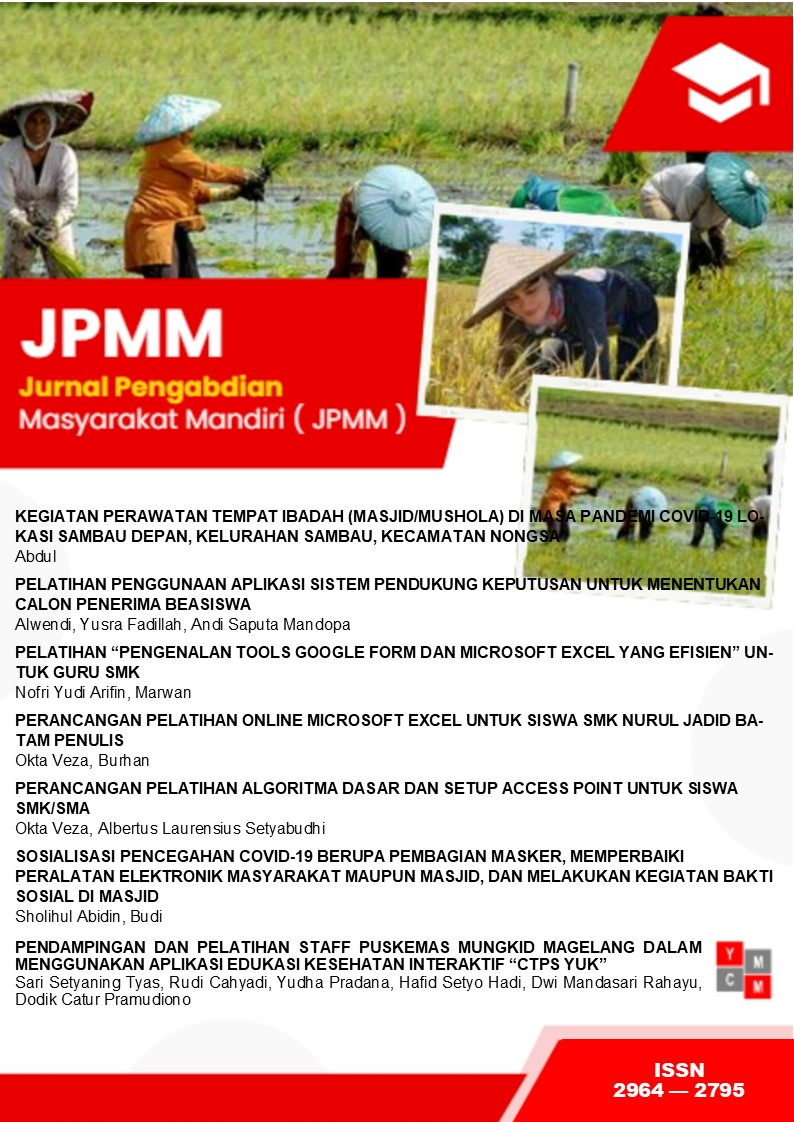 Downloads