Pelatihan "Pengenalan Tools Google Form dan Microsoft Excel yang efisien" untuk Guru SMK.
Keywords:
Edukasi, Implementasi, Sosialisasi
Abstract
By studying with the community, students will find many new things. The community will learn from students and on the other hand students will gain a lot of knowledge and experience regarding technical fields from the community. It is this kind of interaction that is expected to emerge and make this program a means to educate the public and have significant benefits for Ibnu Sina University students and stakeholders/partners. The purpose and objective of this activity is to provide students with basic knowledge about the scope of informatics that can be implemented as the foundation of the current digital era. The scope of this PKM is the world of education and the target is students and teachers, where we hope that the activities carried out can be useful for students and teachers.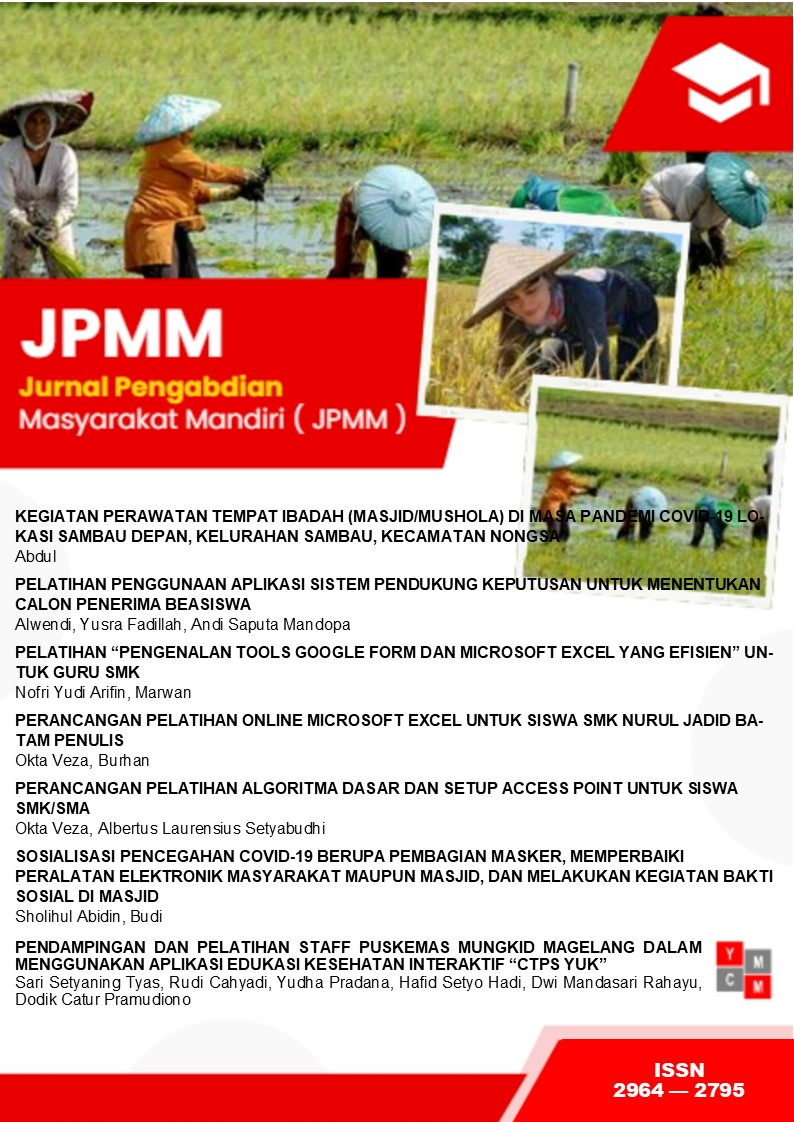 Downloads